Your adventures in Tides of Fate will be born upon a vessel!
Whether you sail towards peril or profit is up to you, or perhaps the whim of the ocean current! All sailors will receive a bare raft they can use to sail to new lands. Those that want to put a little bite in their sails can swap their gold for more powerful crafts: the Junk ship, the Galleon, and the Frigate.
Equip your craft with cannons, cannonballs, and a sail to do battle with the fierce creatures of the sea and other sailors!
Read more about Boats
---
Feats
The land-lubbers who prefer hand to hand combat will have access to powerful skill-based Feats upon reaching level 100. Some feats are used in battle, but others permanently boost your abilities.
Read more about Feats
---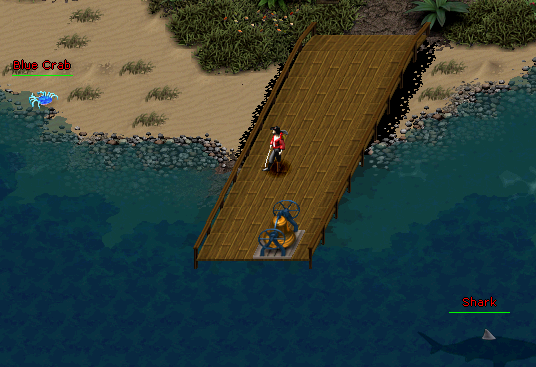 There are scores of new enemies to battle, dungeons to explore, and items of awesome power and wonder to wield. Dozens of unique, hand-written quests will have you solve the mystery behind Arna's bells, wade into the dark, bloody history of the Dransik Trading Company, and even help garner business for a fledgling tavern. What are you waiting for? The wind is beckoning you towards new adventures!
Take a look at the other Ashen Empires Expansions; Talazar's Revenge and Sands of Creation.
↓ Exclusive Tides of Fate Screenshots! ↓